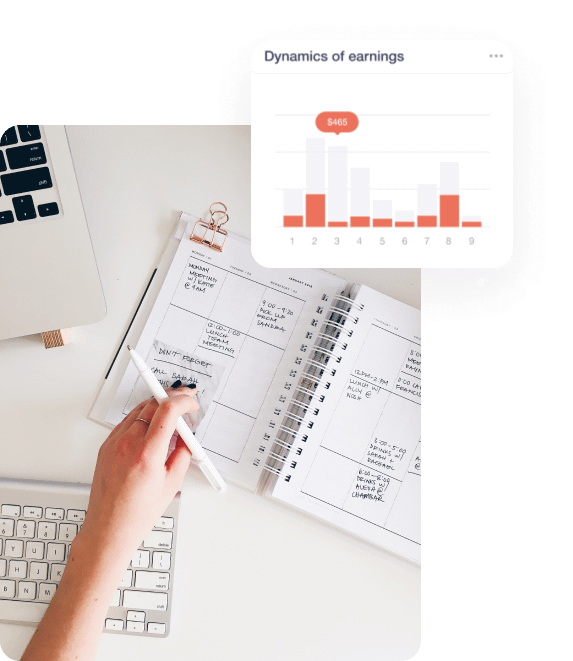 Bedford Web Design
Bespoke, affordable web design in Bedford
As a low-cost web design Bedford agency, we serve in the surrounding Bedfordshire area. We boost brand awareness, income, and conversions by designing an engaging website that accurately reflects your business. We achieve effective outcomes by concentrating on both commercial success and user experience, ensuring that every website excites, engages, and converts its visitors.
Bespoke web design Bedford
Ready to start your web design project? Let's chat
Bespoke design
What Does A Website Design From Us Include?
SEO
Many business owners want SEO to help generate visitors to their newly designed website. As a result, our web design Bedford agency incorporate specific SEO techniques into all web design projects to assist in the ranking of your freshly developed website on Google and other search engines. Any SEO work done on your site follows search engine criteria, and we document the entire process for total transparency. If you're interested in generating organic traffic check out our SEO monthly services to help bring your site to the top of Google.
Responsive design
Bedford Web Design is a responsive web design and development agency that can create a stunning web presence for your business that users can enjoy on any device. Every website is built around a responsive design so users feel at home on any device. Following the end of the development process, we undertake internal testing on desktop, mobile, and tablet platforms. We focus on ensuring a seamless user experience regardless of the device throughout testing.
Custom Code
WordPress websites don't always allow for enough customisation to reflect your business or achieve your website goals. Our web design Bedford agency can overcome this obstacle thanks to our staff of expert HTML and CSS programmers. As a result, you'll have a unique website that boosts your company's online credibility.
Page Speed Optimisation
Our Bedford web design agency builds every website to be lightning quick. We develop all of our client's websites to exceed expectations and comply with Google Core Vitals, as 47% of customers expect a page to load in under 2 seconds.
Learn more
Testimonials from web design Bedford
Valuable feedback from our clients
Fantastic job done
I've really enjoyed working with Milton Keynes Web Dev, they have gone above and beyond to make an attractive and functional website and support it with good SEO. They have also made sure I have the knowledge I need to edit it myself. I wouldn't hesitate to recommend them.
Excellent throughout
My website is already receiving compliments and I am really happy with it! The communication was excellent throughout the project and the level of service was extremely professional. Great guys to work with! I wouldn't hesitate the team at Milton Keynes Web Dev.
Top notch website developers
The team were brilliant throughout. They listened to our brief and delivered it perfectly. Truly blown away by the service - If you're looking for a top notch website developer, look no further!
The Leading Web, Digital And Design Agency
Our Bedford web design services:
1st class support
Free hands-on WordPress training, delivered by Bedford Web Design. 
Before your site goes live, our web design Bedford agency provides a structured, hands-on WordPress training session that is provided digitally through video conference by one of our technical WordPress specialists. Furthermore, we record all training sessions so other team members may refer to them in the future. Consequently, you'll save money on revisions and adjustments once your site is live, and you'll be able to manage it yourself. For this reason, there are no unpleasant surprises or costly ongoing expenses when you utilise Bedford's web design for your project.
How long does it take to build a website?
The entire procedure takes anywhere from 15 days to two months on average. However, it is entirely reliant on the scope of the project. Generally speaking, the website will only take a long time if we have to wait for text and images from you. You must, however, constantly enhance and maintain your website to establish a growth-driven website.
How do we communicate throughout the website build?
Before we start working together, we'll have several phone or Zoom calls to discuss the project and your requirements. However, most contact with your dedicated account manager at web design Bedford will be via email, Whatsapp or Zoom once we get started.
We choose Whatsapp because it allows for faster communication and helps us become closer to our clients by engaging in more personal conversations. However, if you prefer email, that's OK with us!
I want an email signup form on my website? How can we do this?
At web design Bedford, we include all of the features you desire, including an email sign-up form, when we design your website. As we build all of our websites from scratch, we'll make sure it matches your website's style and identity.
An email marketing platform, such as Aweber, Mailchimp, or Convert Kit, is recommended. Because you'll be gathering personal information from customers, it's a good idea to use a secure and reputable third-party service like these. At web design Bedford, we can set this up for you, however, there are fees associated with these services. Aweber, for example, charges around £20.00 per month.
What digital marketing services do you offer?
Our Bedford web design agency specialises in several digital marketing services that will grow your business. Including web design, web development, eCommerce and online shops, search engine optimisation, logo design, graphic design and social media management. For more information about these services get in touch.